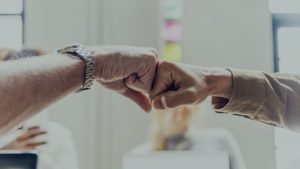 Dear Community Business Partner:
As a concerned business leader, you no doubt understand the pressing need for assistance to problems in our communities. The aging population of the United States is growing each year and Pennsylvania ranks as one of the top three states with residents over the age of 65. It is projected that by 2020, the population of Pennsylvania's older residents will increase by 25%.
Gracedale Nursing Home, Located in Nazareth, PA, has origins tracing back to 1837 when it was established by Northampton County to care for the poor and wards of the County. Today, Gracedale is one of the finest long term care facilities in Pennsylvania offering additional quality short term rehabilitation and respite care. Nursing home care is expensive and many Gracedale residents are aided by Medicare/Medicaid programs. The list of needs for Gracedale are many, and Northampton County's budget does not stretch nearly far enough at times.
The Friends of Gracedale Foundation is an established 501C3 non-profit organization with a mission to develop strong community involvement, aided by the help of fundraising efforts promoting programs that will enhance the quality of life and care to those in need at Gracedale. Many of the Gracedale residents worked their entire adult life in businesses and factories located here in our county.
The Friends of Gracedale efforts to provide additional services to residents won't be successful without business support and the support of our community. We are writing to respectfully ask for your help or a tax deductible donation to assist in the funding of this program. We can be reached via phone at: 610-392-2212 (Scott Parsons), or send a check in the pre-stamped envelope included with this letter to: PO Box 138, Nazareth, PA 18064. All checks should be made out to "The Friends of Gracedale Foundation".
We thank you, in advance, for your donation and consideration. Your generosity will go a long way towards bringing a smile to those who call Gracedale their home.
Respectfully,
The Friends of Gracedale
Board Members